Tacos, Margaritas, and More: Discover Our Delicious Staten Island Catering Offerings!
Welcome to our new party menu at Mexican Cantina! Our delicious food and drinks are perfect for any occasion, whether it's a small gathering or a big party.
Start your event off right with our famous margaritas. We have a variety of flavors to choose from, including lime, mango, coconut, watermelon, strawberry, cucumber, passion fruit, and jalapeno. If you prefer something different, our mojito is the perfect option.
Need some tasty appetizers to share with your friends? Our salads are perfect for any occasion. Choose from Caesar, Ensalada de la Casa, Cantina, or Santa Fe salad. All trays can serve up to 10 people, and we also offer half-trays for smaller gatherings.
Don't forget to take some drinks to go! We have a selection of refreshing cocktails, including sangria, vodka mix, and fruit punch. And if you're a beer lover, we offer any beer in a convenient 6-pack.
Our taco party meal is perfect for sharing with a group. Choose from steak, chicken, al pastor, ground beef, carnitas, or vegetarian, and enjoy with rice, beans, guacamole, and chips. For something different, try our tortilla wrap with shrimp, steak, or chicken.
Looking for something more filling? Our Farta Fiesta feeds up to 6 people and includes Mexican fried rice with your choice of chicken, steak, shrimp, chorizo, or mixed meat. For something spicier, try our enchiladas with green or red sauce, rice, and beans. We also offer quesadillas with a variety of fillings, including vegetarian, shrimp, steak, chicken, chorizo, carnitas, mushroom, or al pastor.
If you're looking for some unique dishes, try our Tacos Dorados with chicken tinga or potatoes and chorizo, or our Jumbo Shrimp in chipotle sauce with rice and beans or vegetables. And don't forget our sides, including large guacamole with chips, french fries, chicken fingers, calamari frito, chicken wings, mussels chorizo chipotle, and nachos with chicken, steak, or chorizo.
Please be aware that we are happy to accommodate any special food requests. All trays can serve up to 10 people, and for half-trays, just divide the price in half. If you want to order beef pepper, mushroom jalapeno, or Swai fish sweetened with caramel onions tomato olives jalapeno chicken breast al ajillo garlic lemon white wine, please schedule your order two days in advance.
For more information or to place an order, please contact us at the provided phone numbers or visit us at our location. Thank you for considering Mexican Cantina for your next event!
​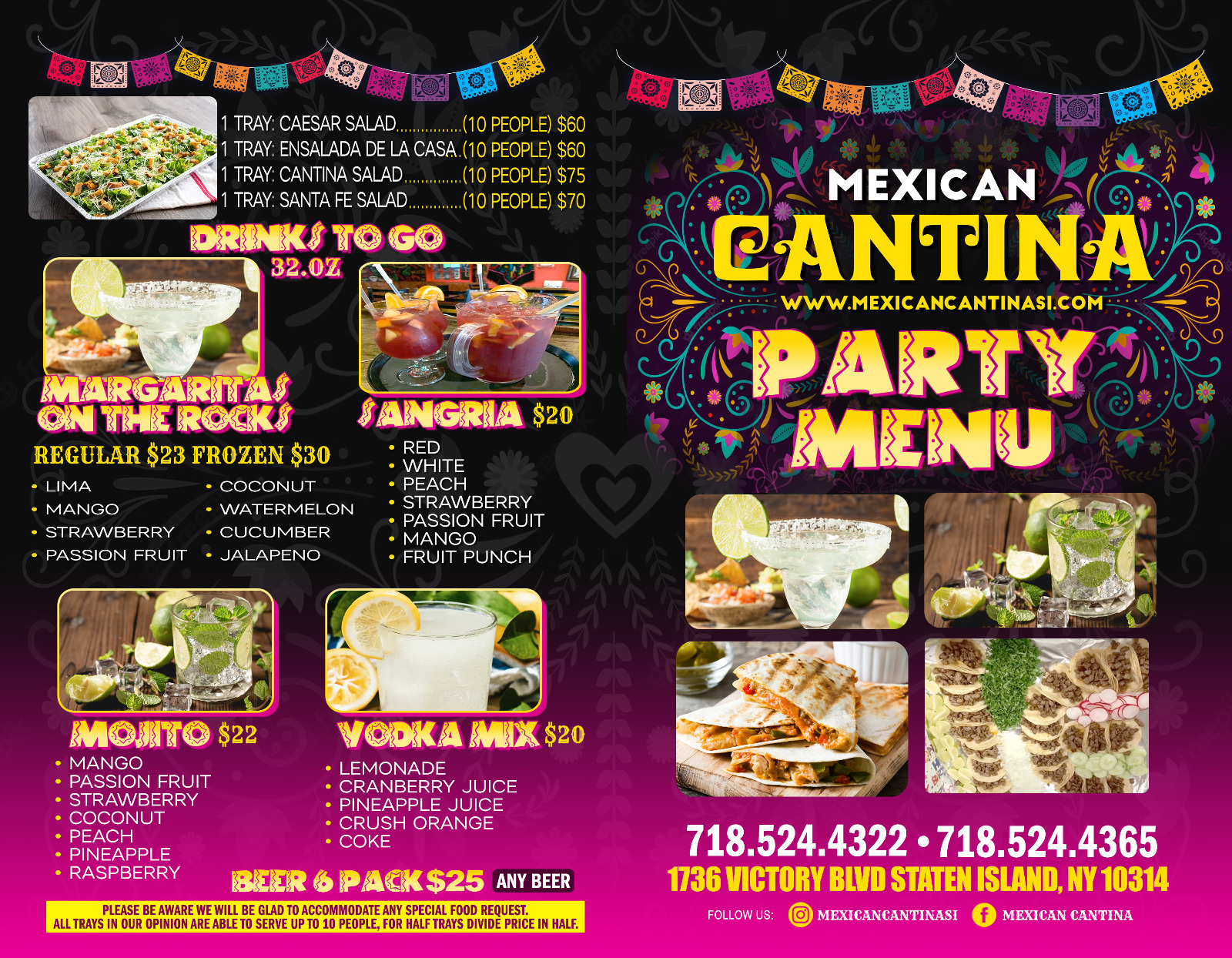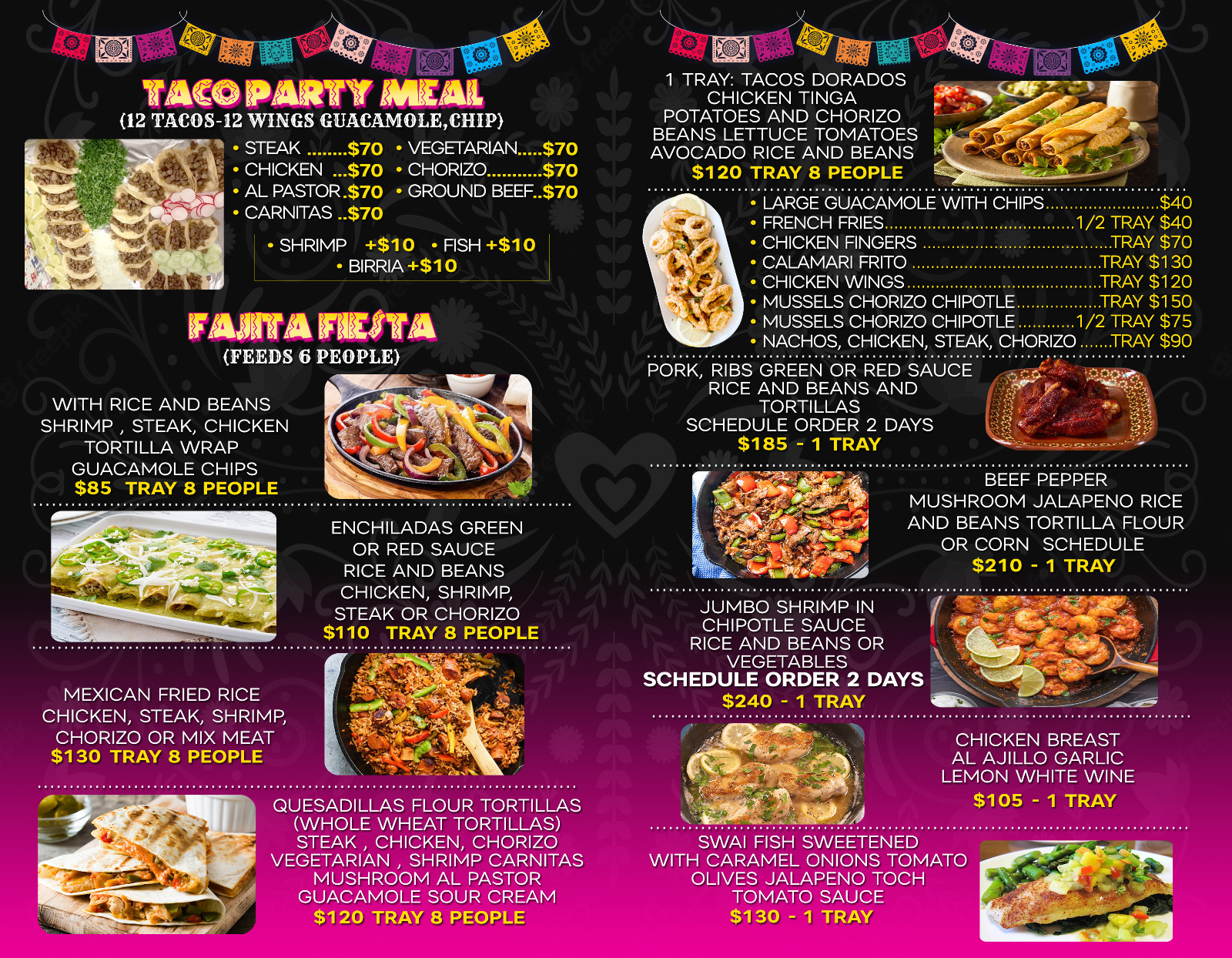 ORDER MEXICAN CANTINA ONLINE. WE CAN BE FOUND ON THE FOLLOWING APPS/WEBSITES: