Mexican Catering Staten Island: Tacos, Margaritas, and More – Your Party Solution at Mexican Cantina
Welcome to the best Mexican Catering Services on Staten Island, New York! Mexican Cantina offers delicious food and drinks perfect for all occasions, whether you're hosting a small gathering or a large party.
Start Your Event With Our Famous Margaritas
Every great event starts with a delicious drink. We offer a variety of margarita flavors to choose from, including lime, mango, coconut, and more. Looking for something different? Try our refreshing mojitos. Our drinks make us the perfect option for Margarita Party Catering on Staten Island.
Delicious Appetizers Perfect for Sharing
Our appetizer trays, featuring a variety of salads and other tasty options, are perfect for Mexican Food Catering for Parties on Staten Island. We offer options for all size gatherings, making us the top choice for Staten Island party catering.
Authentic Mexican Tacos Catering Staten Island
Our taco party meal is perfect for sharing with a group. Choose from a variety of fillings and enjoy with rice, beans, guacamole, and chips. This makes us the best choice for Mexican Tacos Catering on Staten Island.
Satisfy Larger Appetites with Our Farta Fiesta
For larger appetites, our Farta Fiesta feeds up to 6 people and includes Mexican fried rice with your choice of meats. For those who love spice, try our enchiladas with green or red sauce. We're not just a Mexican restaurant on Staten Island – we're your catering solution.
Accommodating Special Requests
We're happy to accommodate any special food requests. If you want to order specific dishes, please schedule your order two days in advance. It's this level of service that makes us the best Mexican catering services on Staten Island.
Order from Mexican Cantina Today! (718) 524-4322
For more information or to place an order, please contact us or visit our location. Thank you for considering Mexican Cantina, the best party catering in Staten Island, for your next event!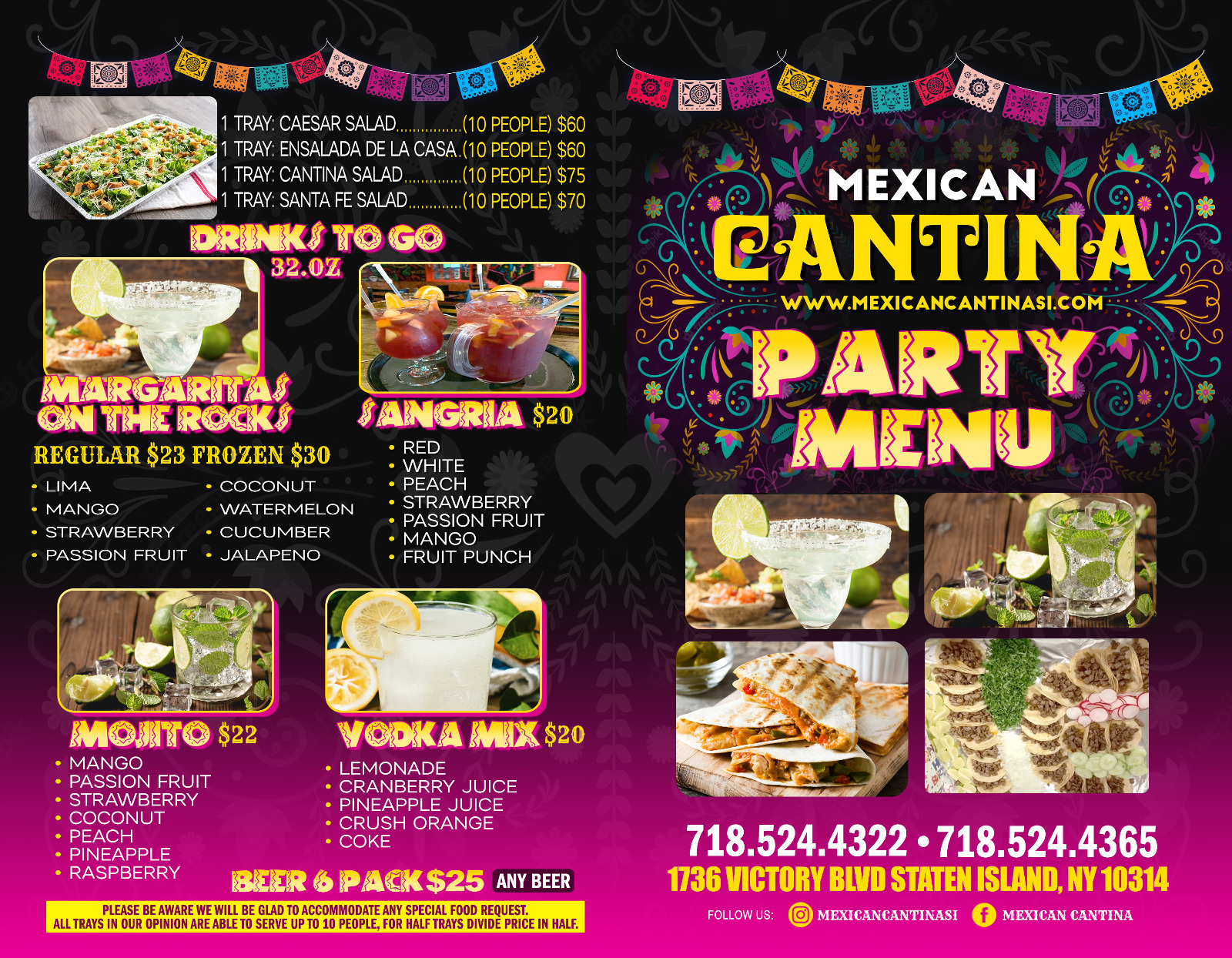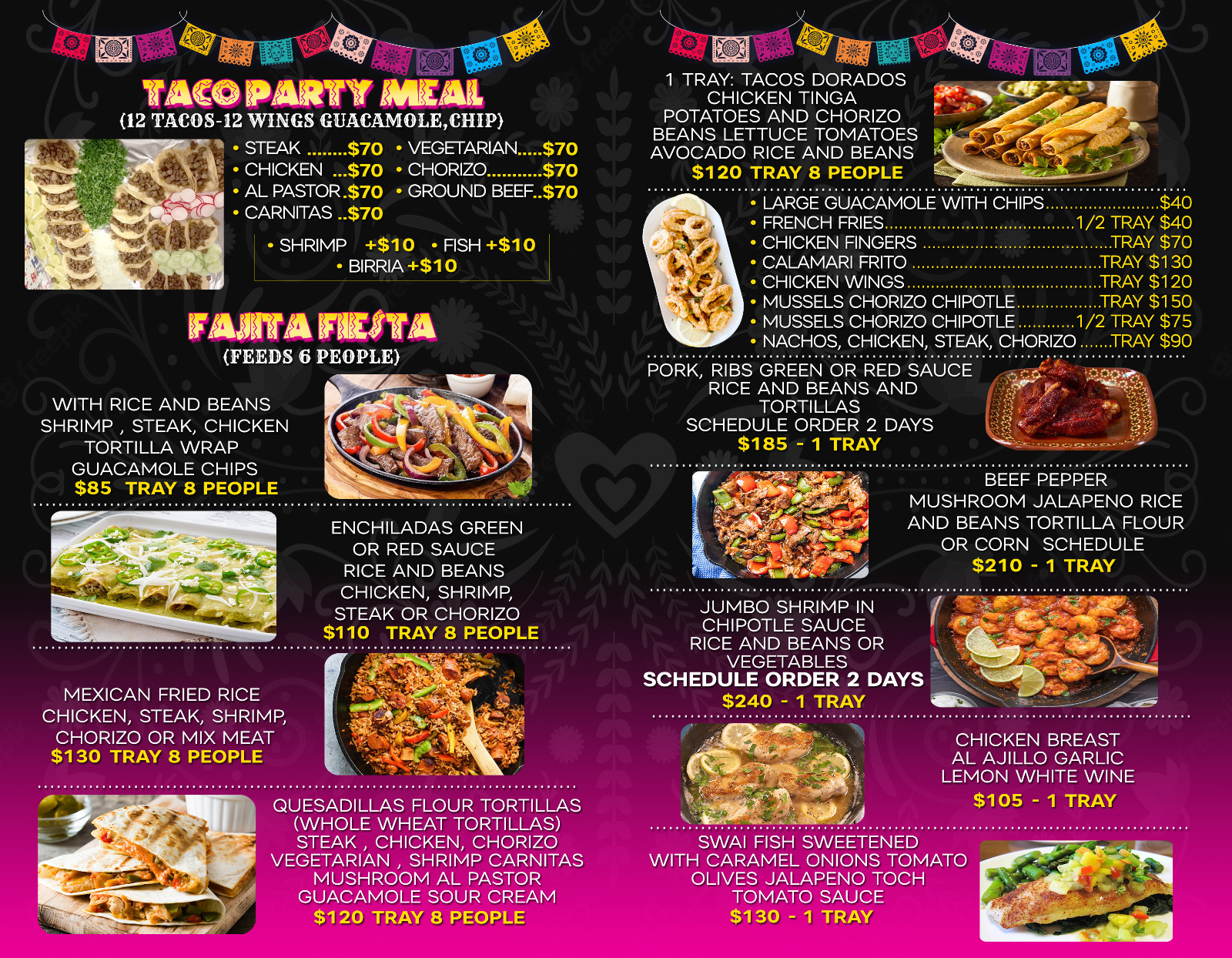 ORDER MEXICAN CANTINA ONLINE. WE CAN BE FOUND ON THE FOLLOWING APPS/WEBSITES: